Green & Black Dark 70% 35g, 90g

---
The dark one. The complex taste of simplicity. Just let a single square rest on your tongue and see how many flavours you can pick out. Do you get a rich nuttiness? Roasted coffee? Savoury notes? Bitter cherry? Sweet vanilla? Our original dark chocolate may look simple but it's anything but.
Ingredients
Allergy Advice: For allergens see highlighted ingredients|
Cocoa Mass #, Raw Cane Sugar #, Cocoa Butter #, Emulsifier (Soya Lecithin), Vanilla Extract #, Organic Dark Chocolate: Minimum Cocoa Solids 70%, Cocoa, Sugar, Vanilla: traded in compliance with Fairtrade Standards, total 99%, May contain Nuts, Milk, # = Certified Organic
Nutrition facts
Serving 100g
Calories per serving 580kcal
| | | |
| --- | --- | --- |
| | g | % D/V |
| Total Fat | 42 | 78% |
| Trans Fat | 0 | 0% |
| Saturated fat | 25 | 167% |
| Total Carbohydrate | 36 | 11% |
| Sugars | 29 | 29% |
| Cholesterol(mg) | 0 | 0% |
| Sodium(mg) | 73 | 4% |
| Protein | 9.1 | 17% |

*Percent Daily Values(DV) are based on a 2,000 calorie diet.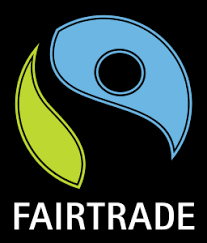 ---
Delivery
Delivery method : Parcel service(TACKBAE) by CJ delivery company.

Delivery cover area : South Korea.

Delivery time : 1~4 days.

Delivery fee : 3,000won. Free for the orders more than 50,000won.

Delivery cut off time : 12p.m.
- Orders submitted and paid before 12:00p.m. will be processed for delivery, if all items are in-stock. Otherwise, It will be processed the next day.
- We don't ship orders Saturdays, Sundays and Holidays.
* When the order is huge and boxed in two or more, It may arrive separately.
* Deliveries may take longer depending on the products ordered and location of customer.
* We DO NOT guarantee specific time requested for TACKBAE delivery.
* We use second hand box for delivery for the environment.
Exchange & Refund
Full refund and free exchange is available within 7 days since arrival in case of the damage or the expiration issue.
- Please take a photo of the issue and send it to veganspace.korea@gmail.com and we'll check and take care of the issue.
Request with no reason costs return delivery fee.
* If the order for return and refund is over 50,000won, we charge 6,000won for round trip.
For bank transfer payment will be refunded by bank transfer as soon as we receive and check all the items.
For credit card payment will be taken 3 business days for the refund.
---
배송안내
배송방법 : 일반택배(CJ대한통운)

배송지역 : 전국(대한민국)

배송소요기간 : 1-4일
배송비용 : 3,000원 (도서산간지방 + 3000원 , 5만원 이상 무료배송)

배송마감시간 : 오후12시(점심)
- 당일 오후 12시 이전까지의 주문 건에 대해서 당일 발송(이후 주문 건 익일 발송)
- 토/일 및 공휴일에는 발송하지 않습니다.

* 주문상품이 많아 박스가 나뉘어 배송될 경우, 따로 배송되는 경우가 있을 수 있습니다.
* 냉장 및 냉동 상품은 금요일 출고가 되지 않습니다. (토요일에 배송이 되지 않고 월요일로 넘어가는 경우가 있기때문)
* 냉장 및 냉동 상품은 5~9월까지 배송하지 않습니다(해동문제).
* 환경보호을 위해 최대한 박스를 재사용 합니다.
교환 및 반품안내
교환/반품 가능 기간 : 상품 수령일로부터 7일 이내
- 상품의 포장을 제외한 내용물의 훼손 및 유통기한의 문제로 인한 반품의 경우 전액환불 및 무상교환
(사진을 찍어 veganspace.korea@gmail.com으로 전송해주시면 확인 후 교환/반품 진행)
- 구매자의 단순 변심에 의한 교환/반품 : 반품배송비 3,000원, 5만원 이상 무료배송의 경우 반품 배송비 6,000원(왕복)

교환 및 반품은 상품 확인 후 이상이 없을 시 진행됩니다.

환불은 계좌이체의 경우 즉시 이체환불, 카드결제의 경우 취소및 환불에 최대 3일의 영업일이 소요됩니다.
---